Start your journey to becoming a top-notch marketing professional in Uganda and in the region.
By becoming a member of UMS, you'll gain access to exclusive opportunities to develop cutting-edge marketing skills needed to stay ahead of the curve in the ever-changing media and consumption landscape.
On the other hand corporate membership with UMS also provides a powerful opportunity to strengthen your company brand through effective visibility, while also gaining access to exclusive events, informative programs and networking opportunities which give you a chance to connect with potential business partners, clients, and industry leaders.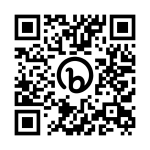 Here is how you can join UMS
Benefits of Membership for Organisations
Registration Process & Onboarding for Corporate Members
UMS writes to corporate / SME a letter of introduction & detailing the membership respective proposition.
Corporate / SME expresses interest in becoming a member
If interested, the company is advised to furnish the relevant legal documents to UMS for verification.  
UMS carries out due diligence on corporate / SMS
Registrar of companies checks, Structure of marketing department, certificate of incorporation
A confirmation letter will be written to the company after the due diligence depending on the results of the due diligence.
Favorable due diligence
UMS writes a congratulatory letter and invites the company to make a financial commitment specified in the letter
Proforma Invoice is attached
Unfavorable due diligence
UMS writes a letter sharing the results of the due diligence and requests for clarity / response to issues raised
Individual membership Categories
Registration Process & Onboarding for Individual Members
Frequently Asked Questions (FAQs)
Yes you can! Whether you consider yourself a traditional marketer or a digital marketer, you are welcome to join
Yes you can join UMS without the CIM qualification. We do however support our members that would like to achieve graded status to do so through our CIM / Chartered Institute of Marketers Ambassadors
Yes, you most definitely can join the society as a student. We accept student level membership from students in S.6 Vac or currently enrolled at a tertiary institute